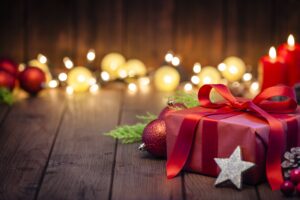 Look, we understand that you're busy. The holiday season is upon us and you've got plenty of things to purchase, cook, and even fix in your home. The last thing on your list is probably your heating system, and even then you might not have the budget or brainpower to schedule repairs now. We completely get this sentiment, and it's why we want to reinforce the idea that our team provides fast, effective, and affordable solutions for homeowners who are stressed out about other things in their lives. We make heating repair in Buffalo Grove, IL easy!
Some heating problems require professional help, and we want all homeowners who rely on these systems to be prepared for any issues that might come your way. These are common problems that we see all the time, and we're prepared to take your call and provide you with the support you need.
An Old or Broken Thermostat
First, let's start with a problem that often gets ignored. Homeowners sometimes think that their thermostat is completely separate from the heating system, and that you can update one over the years without updating the other. While this is definitely possible, we highly discourage this mentality for a variety of reasons.
For starters, your thermostat is what controls your heating system. The older and more out of date or used it is, the worse it's going to be at controlling the system. Unfortunately, equipment like this doesn't get better and wiser over time (like people do), it tends to break down and get worse as it ages.
Newer thermostats are better at predicting our behavior and shifting energy usage so that our utility bills go down and our homes feel more comfortable and convenient!
A Heater That's Too Old
Heating systems, aside from boiler systems, are only supposed to reliably last 10-15 years in the best of cases. This isn't just a ploy to get you to purchase a new system, it's a real measurement. There are many components to a heating system like a furnace or a heat pump, and those pieces wear down over time. Unless you're willing to pay several thousand dollars each year to maintain a system that's twenty years old, there's really no point to keeping a furnace that's gone beyond its lifespan. The most cost-effective solution will always be to replace an old heater that's reached the end of its lifespan.
It's never a bad idea to consult with our team of professionals as to whether your system should be repaired or replaced. We'll be honest with you and keep your budget in mind as we give you advice for the future.
The System Is Noisy
This is a big problem and one that almost always warrants repairs performed by a professional. The only sound you should hear from your heating system is the gentle whir of it operating effectively and the whooshing of air from your vents.
If the system is rattling, booming, grinding, squealing, bumping, clanging, or making any other noise that causes you concern, you should call our team.
Call Roberts Heating & Air Conditioning, Inc. for help with your heating system.