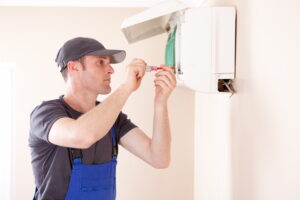 You've probably read about heat pumps on the news, or through some of your favorite talk show hosts and podcasts. For everyone that isn't well-versed in the HVAC industry, these systems seem like they're magic. They're efficient, they can both cool and heat a home, and they're environmentally friendly with how little electricity they use.
It's true, heat pumps are going to be a major advantage in the fight against climate change, but there have to be other reasons to invest in them if we're going to try and inform our consumers. After all, if a gas furnace is cheaper and efficient, then what makes a heat pump worth the cost?
Well, today we're going to cover all of the great reasons why you might want to invest in a heat pump. They serve as great AC replacements in Morton Grove, IL. Call our team if this system interests you!