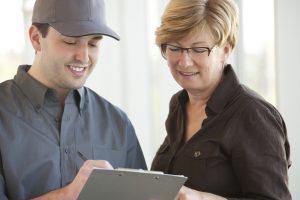 Air conditioning has come a long way in the past couple of decades. While amateurs have gotten sketchier, reputable service professionals have gotten more trustworthy. This means finding the right AC technician when you need help in your home is more important than ever!
Since the stakes are high and you don't want to pay for subpar service, we've decided to talk a bit today about finding the right AC professional. If you're in the market for air conditioning repair in Deerfield, IL, then we implore you to spend extra time finding a team of pros that you really trust.
How do you know you can trust your prospective HVAC provider? Well, keep reading and we'll get into the details. We'll talk about what types of qualifications you should look for, the experience that makes a difference, and how a contractor can earn your trust, rather than expect it.