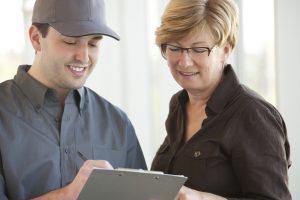 We don't need to tell you that it's extremely hot right now. And, by the looks of it, it's going to continue being hot for the next few months. There might be a break in the weather patterns here and there, and storms might help cool things down, but this is how the summer works and there's really no getting around it.
However, air conditioning has come a long way in just the past couple of decades. What used to be a lucrative business full of amateurs and people vying for money and attention, has quickly turned into a specialized industry full of highly-skilled professionals and technicians. Calling for help is a lot easier than it used to be, as long as you've got the right team on the job.
So, today we'd like to draw special attention to one reason to choose us–24/7 emergency AC repair in Winnetka, IL.