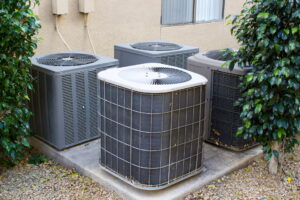 The "temperature differential" is a pretty scientific term. It has to do with the difference in temperature between the outside and the inside of your home. When things are hot out, you want the difference in temperature to be greater since you want it to be cooler in your home. Likewise, in the wintertime when it's cold out, you want your home to be cozy and warm.
The term "temperature differential" is something we use widely in the HVAC industry because it helps us figure out if an air conditioner is working properly or not. An AC that can't keep a home even a few degrees cooler than the temperature outside requires air conditioning repair in Buffalo Grove, IL.
However, if you're constantly setting your AC to 65 degrees on a 100-degree day, then you're likely running it into the ground and causing your energy bills to skyrocket as a result.