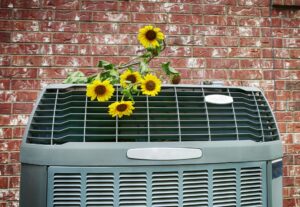 It's springtime! The birds are chirping, the flowers are starting to bloom, the sun is out late, and temperatures are starting to finally get warm. Pretty soon we'll be taking out our air conditioners and dealing with heatwaves in a matter of weeks!
Uh oh, this is probably the point where your stomach churns as you realize that you forgot to schedule AC maintenance last year and you almost forgot to schedule it this year as well. In fact, you're probably starting to wonder if an air conditioning tune-up in Buffalo Grove, IL is even worth the money. Your HVAC professional has mentioned how important it is, but maybe they're just trying to sell you a service. Maybe you don't actually need AC maintenance, right?
Nope, that's not right. We'll talk about why maintenance is so crucial to your air conditioner's lifespan and your budget.