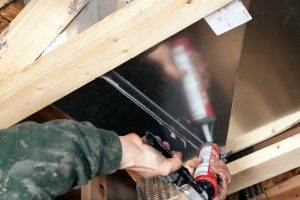 When we say seal, we're not talking about the animal. We're talking about the airtight vacuum that's created in your air ducts, allowing the cooled air of your air conditioner to flow freely into your home. Without sealed air ducts, you're going to leak a lot of air that you're paying for, and your AC is going to work harder than it normally would.
Here at Roberts Heating & Air Conditioning, Inc. we're a major HVAC company in Wheeling, IL that can provide duct sealing services at an affordable price. This type of service can save you money in the long run, decrease your overall energy consumption rate, and keep your HVAC equipment running well into old age.
Keep reading as we discuss just how much energy you could be saving, and why duct sealing services could be a huge difference your home needs.