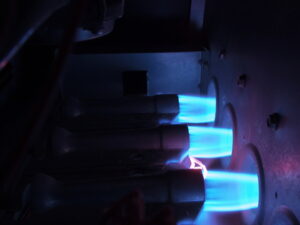 Oil heating used to be one of the most cost-effective methods of heating a home back in the day. For over a century, people have been keeping homes nice and toasty during the winter with oil-burning heaters. But times are changing and fuel prices are fluctuating in a way that homeowners need to adapt to.
We used to see a lot more homes with oil heaters but now we're seeing more natural gas-powered heating systems and heat pumps. It's not because of some powerful ad campaign or because these systems look better, it's because they're more efficient and they tend to do a better job of heating your home for a lower cost.
Even HVAC maintenance in Evanston, IL is easier on heat pumps and gas furnaces than it is for oil heating systems. Large oil drums can corrode and cause major problems for your home, which isn't applicable to electric or natural gas heaters.
Let's talk about why oil heaters are on their way out.