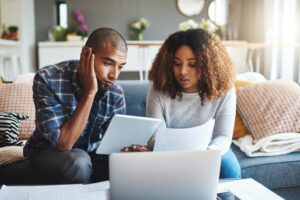 Hey folks, it's the Roberts Heating & Air Conditioning team here! Normally springtime is a great period where we'd talk about air conditioning maintenance and ask about your new home improvement projects, but this post is going to be a little different. We realize that warm temperatures are on their way and many of our community members might be nervous about what that entails. Especially if you've got an air conditioner that was having trouble last year, you're probably thinking about tips and tricks that will help improve the comfort and efficiency of your home.
Well, we've got your back! This post is going to go into three unique tips that you can use to help improve your home this summer. And, since it's still spring, you've got plenty of time to get your home ready and to introduce the whole family to these DIY projects. Just remember to leave the AC repair in Winnetka, IL to us!
Open Up Your Home for Air Circulation
Your air conditioner depends on the airflow of your home. If things are blocking your air vents or if there are certain rooms that rely on airflow from other rooms, that needs to be considered when preparing for the summer.
A fun project for the whole family can be doing a walkthrough of your whole home and discovering areas where there are uncomfortable spots. Once these areas are found, then you can try to address them with conventional methods. Maybe keep a door open to allow for constant airflow, or talk to a professional about the installation of new ductwork in that one room?
Either way, this can have a measurable improvement on your home and help you keep the thermostat from getting too low that you're paying too much for air conditioning.
Insulate the Exterior of Your Home
As far as the exterior of your home is concerned, it needs to be insulated. The cool air inside needs to be protected from leaking out into the atmosphere, otherwise, your air conditioner will work much harder to provide a nominal level of cooling.
If you've got old drafty doors or windows, consider getting them replaced! Doors with insulation can be great for homeowners who have kids that are constantly coming and going. Also, double-paned windows are much more insulated than single-paned windows, and they'll provide you with a huge benefit in your cooling efficiency.
Pay Close Attention to Your Energy Bills
Your energy bills are going to be the data that you use to discover how efficient your home is. We urge you to collect the bills and start keeping them together so you can reference them when you're looking at your month-to-month costs. This can not only help you stay on top of your efficiency, but it will lead to more attention when you see something wrong with your system.
Set Up a Chart!
Here's a fun activity if you've got kids who are learning math in school! Put your energy bill on a chart or corkboard at home and see if they can calculate the average of your monthly costs! They'll then be able to tell you if something is out of the ordinary when you show them the new monthly bill as time goes on!
Need more extensive AC repairs? Call Roberts Heating & Air Conditioning, Inc.