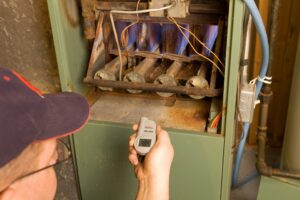 Isn't this the most important thing when fall and winter roll around? Sure, back to school shopping is important, and we all get excited about our holiday plans, but what's the point of all of this if your house can't be warm and endure the elements? Heating is such an integral aspect of our lives that it just can't be ignored.
If you've stumbled onto this blog then chances are high you're a vigilant and responsible homeowner. You've probably been looking for some ways to make this fall and winter a lot different from the drafty last heating season. While a heating system tune-up in Buffalo Grove, IL is going to be the most direct way to improve your home comfort, there are some other tips that we'd like to talk about.
From insulation to some best practices, we can help you get set up for success in the next few months.