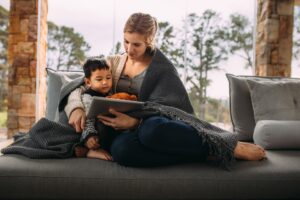 The cold season is coming to an end, and spring is here. It's time to switch the heating appliances for cooling appliances.
Your furnace has worked over the winter to warm your home, and it is now time to put it out of commission. It makes sense to conduct a maintenance check before storing it away.
Checking for repairs and maintenance ensures all issues are solved, keeping the furnace ready for the next cold season.
Importance of Conducting End Season Repairs
Like your car, your furnace needs periodic inspections. And there is no better time than after working continuously for months.
Beautiful blooming flowers characterize spring. Unfortunately, the flowers come with pollen and dust. The pollen and dust could accumulate in your furnace and cause problems. It could also happen as you clean your house.
Furthermore, the last time you inspected and cleaned your furnace was before winter. It may have picked up impurities or a build-up of foul smells. You'll hate it when you turn it on next summer if you store it as it is.
Finally, a poorly maintained furnace will raise your energy bills and repair and replacement costs.
How to Inspect your Furnace
Here is how you should go about inspecting your furnace for issues that call for repairs.
Inspect the Ducts
Ducts are critical to directing air into the furnace and your house. When the ductwork gets damaged, dust particles will find a way into your home.
Additionally, undermaintained ductwork will considerably increase your energy expenditure. A lot of air flowing through the ducts gets lost when the ducts are damaged.
Checking the ductway in spring ensures you identify any damages done in winter. Start by inspecting joints on the ducts and the rest for tear and wear. You may have also heard some odd noise coming from the vents.
If you find a problem, you'll have plenty of time to contact experts to perform furnace repair in Prospect Heights, IL.
Check and Change the Furnace Filter
Furnace filters are responsible for cleaning the air getting into your house. The filters trap and stop dust and pollen from going through. When the dirt accumulates, allergens build up and disperse around your home. These allergens could cause problems for someone with health risks.
When filters get blocked by dirt, the furnace uses more energy to push air through. You will not appreciate the increase in energy use.
Remember to replace the filter before the next cold season.
Cleaning
Cleaning is the easiest way to get the freshest air and lower your energy consumption. Get rid of the debris and dirt around your furnace and ducts. You could also use compressed air and vacuum cleaners to accomplish the job. It also ensures you get clean air when your cooling system kicks in for the warm months.
Schedule a Professional Inspection
The best person to check for problems in your furnace is a professional. An expert will conduct an extensive check and a tune-up to ensure it is in perfect condition. A tune-up will save you unforeseen repair and replacement costs, and you get fresh air and lower bills next winter.
Contact Roberts Heating & Air Conditioning, Inc. for prompt and effective furnace service.