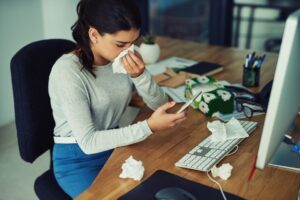 Homeowners everywhere are starting to really focus on their indoor air quality. We know we talk about this often, but it's becoming especially important as vaccination rates continue to climb and we're aware of the virus that lingers around us. If you could take extra steps to ensure your home was safe, secure, and smelled fresh, wouldn't you?
If the answer is yes, then you're in the right place. In this blog post, we're going to discuss the technology behind air purifiers in Skokie, IL as well as start talking about some of the best reasons why you might want to invest in a system like this. Air purifiers are proven to eliminate bacteria, viruses, mold spores, and other germs, with the benefit of keeping your home clean and odorless.
If you weren't convinced about the importance of an air purifier before this, then we promise you will be!