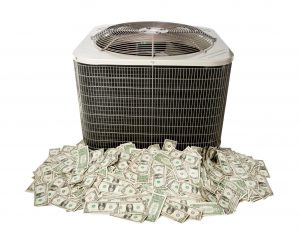 Let's be honest, homeowners care a lot less about recent advancements in cooling technology than they do about cooling their home affordably. How many times have you been talking to a salesman where you just want to cut them off and ask the burning question—"so, how much?"
We get it. Air conditioners are the same way. There are a lot of highly efficient and technologically advanced comfort systems out there, but they're not what the majority of Americans use. Most people utilize central air conditioners to cool their home. That's because a central AC in Winnetka, IL is affordable, effective, and efficient.
We're going to take a break from talking about some of our more exciting pieces of technology we service, and talk more about a beloved piece of equipment that so many people in our community rave about. Let's discuss central air conditioners, how they work, and why one could be perfect for your home.