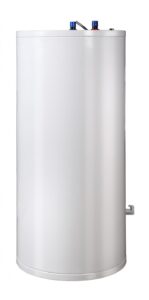 Water heater leaks aren't ideal. They're awful when they happen and they can easily send homeowners spiraling through a stressful situation. From mold growth to water damage, a water leak is never a good sign. That's why we want to emphasize that our team can take care of it easily. Water heater repair in Highland Park, IL when provided by team of professionals, can be fast and simple.
That being said, repairing your water heater might not be the best course of action for your plumbing system. For instance, if your water heater is too old or if it's inefficient and costing you too much, this might be the perfect time to replace your water heater.
First of all, let's deal with the water leak at hand. Then, we'll evaluate the condition and status of your hot water and figure out a plan moving forward!
Locate and Address the Leak
We need to deal with your water leak first before we talk about any other steps going forward. First, find your water heater and use towels and other rags to soak up the water leaking from the system. It's also a good idea to shut your water intake off so your water heater doesn't keep leaking water.
Next, make sure the system itself is unobstructed from any boxes, luggage, or storage, because a professional is going to need to take a closer look.
Finally, call a professional from our team and tell us exactly what the problem is. These can be emergencies depending on how big the leak is and your unique situation, so don't hesitate to tell us how important this is. Once you've got a professional on the line and they know your water heater is leaking, you're in good hands from there.
Going Forward
Now, it's important to talk about the condition and status of your water heater. If this is the first water heater leak you've ever encountered, or you're generally astounded that your otherwise perfect water heater has a problem, then you're fine. Water heaters can encounter problems every once in a while and it's important that you get them repaired.
However, if your water heater has been constantly leaking, or you're blood pressure is through the roof because you're sick and tired of dealing with a puddle next to your water heater, then we need to talk!
Consider a Replacement
A water heater needs to be replaced if it's getting old, running inefficiently, or constantly needs repairs.
Constant leaks. If your water heater keeps leaking, then you can expect it to continue leaking until you get it replaced. Replacements usually last for a long time before they encounter a problem.
Inefficiency. A water heater that's running up the bill isn't worth keeping around. Replacing it could mean savings in the future.
Age. If your water heater is older than 10 years of age, it's likely due for a replacement, regardless of how well it has been working.
Remember, you can always ask us for a professional opinion. We pride ourselves on being a trustworthy resource for homeowners in our area.
Call Roberts Heating & Air Conditioning, Inc. for help with your leaking water heater.