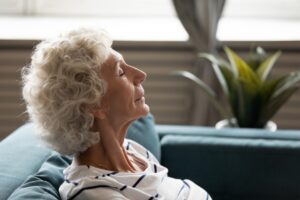 What does the term "retrofitting" mean when used in the HVAC industry? Basically, a retrofitted HVAC system is a combination of new technology, like a ductless heat pump or an inverter AC, mixed with a home's old–but still in good condition– equipment, like air ducts or plumbing lines. It's a good idea to invest in retrofitted HVAC equipment if you've got a well-built home that needs special attention to certain parts of it.
Simply put, an HVAC retrofit in Winnetka, IL doesn't have to be complicated. In fact, depending on the type of home you have and your comfort preferences, it can be a necessary next step in improving your efficiency and your home comfort.
This blog post is all about three specific things to consider when investing in a retrofitted HVAC system. If you have any additional questions about this type of work, feel free to call our team and speak to a real person!
Use Components That Are in Good Shape
One valuable part of retrofitting is the fact that it's great for homes with old but well-built structures. For instance, many old boiler systems might need to be retrofitted to be efficient and powerful, but the copper pipes themselves or the boiler casing might still be in good shape.
Retrofitting is just another option that you should consider when confronted with the need for a replacement. Replacing the whole HVAC system might be an expensive but necessary job so you can be comfortable and save money in the long run.
However, retrofitting a new HVAC system to work in your home with some older components might be a more cost-effective solution! Keep this in mind when contacting a professional to get started on your next big project.
Think About Going Ductless
Sometimes, one of the best options a homeowner could choose is to combine a ductless HVAC system with an already existing comfort system in a home. This is because ductless mini splits are modular and can be added or subtracted based on the space in your house. They can be placed in strategic locations where you get access to electrical heating or cooling capabilities, while also having your tried and tested boiler or furnace to back you up when things get cold.
Ductless heat pumps are great units to combine with other units, and we'd consider retrofitting this type of technology as a great solution to think about.
Energy Efficiency Is the Top Priority
Remember that energy efficiency is going to be one of the most important aspects of your life going forward. From heating bills to electric bills, the price of energy that your home consumes to stay comfortable is going to be vital to your budgeting and planning
Retrofits and replacements can be a way to make things more energy efficient in your home for the future. Think about retrofitting your home to use less energy and fuel. This will go a long way if energy prices continue to increase.
Contact Roberts Heating & Air Conditioning, Inc. to invest in an HVAC retrofit that works.