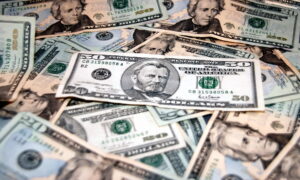 It takes a lot to locate and take advantage of promotions online. We've all been there, spending hours staring at our phones or computer screens while we constantly refresh and search the page looking for ways to save 2, 5, or even 10% on a huge cost like HVAC.
Luckily, when it comes to HVAC services in Deerfield, IL, it actually pays off to work with a team that actively seeks these kinds of incentives out and helps you save. Any price off of your HVAC work, whether it's installing a new air conditioner or repairing your heater, is going to be a good idea on our end. That just solidifies our relationship as your go-to service provider, and we couldn't be happier with that outcome (and your wallet being a bit thicker!).
So, let's talk about the different ways to save and how our team helps you find them.
What Are They?
Look, when a professional finds some great ways for you to save costs on a new air conditioner or heater installation, it's not black magic. We're just knowledgeable about the industry and the unique ways that manufacturers and the government are helping homeowners to purchase the right equipment. Let's break it down.
Rebates
How does a manufacturer get you to ugprade your outdated system, or invest in one of their new high-efficiency products? With a rebate!
Companies like Carrier are constantly coming out with newer, high-efficiency air conditioning models. These systems use less energy and are a much more powerful cooling option than their predecessors. However, if homeowners don't have the funds to purchase a replacement or a new system, how is Carrier supposed to sell them?
A rebate is a way to incentivize homeowners to upgrade or invest in a new system. They usually come with high-efficiency air conditioners or heaters, and they're always great to take advantage of. Give our team a call to see which rebates are available today!
Tax Credits
Our federal, state, and local governments are always pushing us to save energy and ease the HVAC burden on our power grid. However, they can't really do this without the use of tax credits.
A tax credit basically means you get money back on your taxes if you invest in an energy-efficient and high-tech air conditioner. This is basically a win-win scenario and there isn't anyone on the planet who doesn't like getting free money on their taxes!
Promotions
Lastly, there are promotions provided right here at our company. Perhaps we've got a high stock of some powerful air conditioners, or we want homeowners in our area to upgrade their failing or dangerous furnaces. Either way, we often provide nifty promotions that we're practically begging homeowners to take advantage of.
We even send out emails with our promotions listed in the subject lines, so you barely have to read through anything in order to get right to the best part! Promotions are wonderful ways to solidify your relationship with our team, save money on HVAC work, and eventually feel more comfortable down the line.
Roberts Heating & Air Conditioning, Inc. always has your back. Call us today to see what promotions, tax credits, and rebates are available!