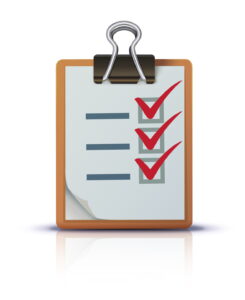 Heaters come in all shapes and sizes. We are by no means a "one-size-fits-all" type of company, and that's good in many ways. For starters, homeowners are more satisfied with our work because of how we're able to find customized solutions for different homes, different heating standards, and different efficiency levels. Some homeowners don't have access to natural gas, for instance, and we can set them up with an equally efficient and powerful system that will do right by them.
So, if you're on the market, what do you need to know when it comes to choosing the right heater? Sure, we perform furnace repair in Lake Forest, IL, as well as furnace installation—but furnaces are not the only heating solution you have to get set up with.
Let's talk about the different heating systems and zero in on one that's right for you.
Furnaces
Let's start with the elephant in the room. If you're a proponent of furnaces, then we're not going to try and sway you. Furnaces are getting more and more efficient each day, and they're also more reliable to fix than other types of equipment.
More contractors are well versed with furnaces and similar heaters because of how rudimentary some of their technology. So, from a repairs perspective, you'd be in very good hands if you just stuck it out with another furnace—especially if you have great ductwork and access to natural gas.
Heat Pumps
Heat pumps aren't as conventional as furnaces, but they're incredibly effective ways of heating your home. Heat pumps function like air conditioners, just allowing them to work in reverse. Instead of cooling the air by moving heat away from your home, they can heat the air by drawing heat from the outside and moving it inside. This is an incredibly efficient process since it doesn't create new heat, it only moves existing heat.
Heat pumps take care of your year-round comfort needs by properly cooling and heating your home. If convenience and efficiency are your top priorities, then join the heat pump club!
Ductless Systems
Don't just assume that you can't take part in the heat pump revolution because you don't have ductwork in your home. Heat pumps can work without ducts, if you get systems specifically designed for that. Ductless mini-splits are heat pumps that run from individual air handlers mounted in your home. Say goodbye to the need for ductwork, and hello to a new heat pump system that works year-round!
Boilers and Radiant Heaters
Boilers and radiant heating systems have been around for centuries. No, that's not a typo. The ancient Romans used boiled water and steam to heat their homes using radiant heat, and it worked so well that people continue to use that kind of heating to this day!
Boilers last incredibly long, and from water-powered radiant heaters to electric ones, they produce a kind of comfortable heating that is incomparable to anything else that is offered. Mix the powerful heat from a boiler with the efficiency of our modern-day technology.
Call the team at Roberts Heating & Air Conditioning, Inc. if you need a second opinion on your new heater!