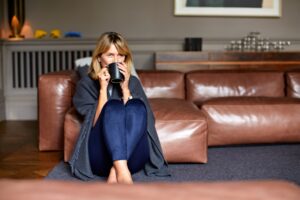 We've spoken a lot on this blog about the importance of choosing a professional for your HVAC work. This is a big deal because too many homeowners let amateurs or family members provide important heating services in Winnetka, IL which ultimately cost them in the long run. Choosing a professional to complete this work is the first big hurdle to cross. What's the second?
Choosing the right professional for the job is an even harder task that homeowners have to do. It can be hard sifting through the promotions, the technical jargon, and the selling points to get down to the vital details—what matters the most to you.
Today, we're going to make the case that our team is the right team for your prospective heating services. We have knowledgeable technicians, we're family-owned and operated, and we've got a few selling perks that are sure to pique your interest. Keep reading to find out more!
Experience Is Almost Everything
Experience might not be everything in the HVAC industry, but it's almost everything. The more experienced your crew of HVAC technicians are, the more likely you'll get a fast, reliable, and affordable solution to your heating needs. A furnace that runs into a peculiar problem might take hours or days to diagnose if it's worked on by a less experienced technician. Our team is brutally familiar with these systems, to the point where we can diagnose issues in record time.
Experience also allows us to think outside the box and come up with unique solutions that can be specific to your home and comfort standards. If you're unhappy with a furnace's performance last year, maybe we can work something out to have you set up with a heat pump? There are solutions out there, and only the most experienced technicians can help you achieve them. Oh, and did we mention that we've been in business since 1979? If that doesn't scream experience, then we don't know what does!
Satisfaction Guarantee
We offer a 100% satisfaction guarantee on our work. What this means is that the repairs necessary to get your heater working again are guaranteed to make you happy and comfortable. Not every contractor can stand by this kind of guarantee, because it loses revenue if your craftsmanship isn't up to par. We believe so much in our ability to provide quality work, that we put our money where our mouth is!
Upfront Pricing
Nobody likes surprises when looking for heater service. We'll be honest with you, neither do we. We offer our pricing upfront, so there aren't any twists and turns that you're not expecting. Before we perform the work you need, we'll tell you how much it's going to cost. Let's take the stress, nervousness, and budget-woes out of the equation, okay? We offer financing options as well for homeowners that need an extra leg up.
"Shouldn't Every Contractor Offer These Options?"
Yes, they should. In reality, many heating contractors can talk the talk, but very few of them can actually walk the walk. In our area, we've developed a reputation for reliable and affordable heating services that just get the job done. No more false promises, no more frustrating fees, just call us to get it done.
The team at Roberts Heating & Air Conditioning, Inc. is ready to help. Just give us a call!