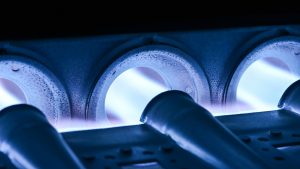 This is exciting! We haven't had a blog post about heaters since last year and it's finally time to get our heads in the right place. You can feel the temperatures drop, smell the scent of harvest and pumpkin spice, and the kids are just about ready to show you their Halloween costumes. While those things might be a little different in 2020, one thing that will always be constant is your need for a quality heater.
Heaters require some help when they're turned on for the first time in the season. For starters, getting them repaired when they're still suffering from a problem that occurred last year is always a good idea. Investing in heater maintenance in Morton Grove, IL is also a great way to limit expensive repairs this year and improve your system's efficiency.
Keep comfortable with our three tips for this heating season.
Tip #1: Prepare Your Heater
This can be a simple tip that you might scoff at, but hear us out. Doing everything from changing your air filter to cleaning around your heating system can make a huge difference in the ability and safety of your heating system.
For instance, cleaning out the air filter of your forced-air heating system will increase efficiency, make things more comfortable, and help your indoor air quality a little bit. This should be done every 1-3 months but it's a really good idea to clean it out before you turn on the system for the year.
If your heater is a gas furnace, cleaning out a two-foot area around your heater is a standard safety protocol. Make sure you remove anything that could be considered flammable, like papers and boxes, and keep them a safe distance away. Furnaces aren't inherently unsafe, but they can be unsafe when they're neglected and left to their own devices.
Tip #2: Invest in Maintenance
No matter what kind of heating system you have, from heat pumps to furnaces, heating maintenance is a big deal. Maintenance allows a professional technician to come to your house and provide targeted adjustments and minor repairs to allow a more efficient functioning of your system. Lubricating ball bearings, tightening screws, and checking the condition of components can make sure you're in the know of any repairs that will be needed down the line.
Fall is the best time to get heater maintenance, hands down. Our pros are not as busy as they will be in the dead of winter—so you're going to be able to schedule maintenance at your own convenience.
Tip #3: Watch Your Bills
Your energy or fuel bills are the easiest way to notice any problematic trends coming from your heating system. If your furnace needs repair, or your heat pump is leaking refrigerant, chances are good that you'll notice this reflected on your heating bills each month. Pay close attention and have a general idea of what you should be paying, so you can more easily notice when your system needs help.
Call the team at Roberts Heating & Air Conditioning, Inc. to schedule heating maintenance today.