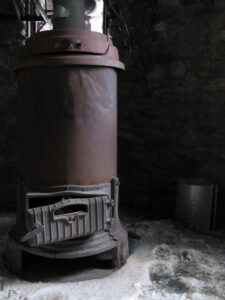 Older homes are beautiful. We would never, under any circumstances, tell a family in a wonderful old home to move somewhere else because of high heating bills. While other contractors might say that's the best option, they only say that because there's nothing they can do to help you. We have the tools to help, though.
Welcome to the world of retrofitting. Retrofitting is the process of installing state-of-the-art heating equipment into a home that's a lot older. We work on improving duct quality, performing correct load calculations, and going above and beyond to make sure your heating in Highland Park, IL works as well as it would in a brand-new home.
Let's take a journey together into the realm of retrofitting, where our favorite old homes can enjoy efficient and effective heating with our help. We'll help you figure out what you'll need when it comes to retrofitting your home today.
What Does Retrofitting Include?
When we talk about retrofitting your old home so that it works with newer heating equipment, we're really talking about a replacement. Your boiler or furnace might have been installed 30 or 40 years ago to fit your old home, but it's likely suffering from all the problems that come with old age. For boilers, those problems could be corrosion, loss of pressure, and just a general decrease in efficiency and effectiveness. For furnaces, they could become unsafe or start running loudly and haphazardly.
Fortunately, retrofitting services are an all-encompassing solution that allows us to replace your old heating system with a new, energy-efficient, and highly effective heating unit. We'll work with your air ducts, home insulation, and everything else involved so that your home stops being a drafty, chilly place, and can finally be the cozy abode you want.
Do I Need My Home's Heating Retrofitted?
That depends. How old is your home? How drafty is it? There are a lot of questions to consider if you need retrofitting services. Not every home is going to be right for retrofitting services, and these are usually relegated to homes that need a complete overhaul of their heating system. Take a look below at just some of them.
Your home is old. Homes built before the 1970s (or even those built afterwards) don't have energy-efficiency in mind like the ones built today. This can be a sign that you need our retrofitting services.
Your heater is old. This goes especially for boiler systems, since they're some of the longest lasting units around. If your heater is old, get it replaced by our team.
Your home feels cold. Drafty old homes are perfect for retrofitting services.
Heating bills are very high. If your drafty home is losing heat, chances are your heating bills are high due to inefficiency.
Your heater is noisy. A noisy heater is usually rife with problems. It should most-likely be replaced by a newer, quieter one.
Your thermostat doesn't work properly or is old. Thermostats can be retrofitted too! New technology can work perfectly in an older home.
Change the way you think about heating. Call Roberts Heating & Air Conditioning, Inc. today to invest in retrofitting services.