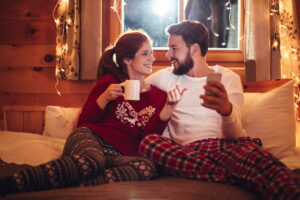 Skokie furnace repairs are necessary in order to keep things from becoming dangerous, uncomfortable, and unusable. Your furnace should work for you, burning gas at a nominal rate, to provide warm temperatures that keep you happy. If there's a problem at any point during this operation, it could lead so a safety concern down the line. That's what we're here to prevent.
Our team specializes in furnace safety to the point where we provide yearly maintenance on all gas furnaces to ensure they work properly going into the heating season. For furnaces that don't meet our standards, we recommend furnace repairs so that we can fix targeted components of your unit that are causing problems.
Enough about what we do, we want to talk to you about things you can do to improve furnace safety going into 2021. Here are six invaluable tips that can lead to a safer furnace operation.
#1: Replace the Air Filter
The air filter is an integral part of your heating system. It's responsible for filtering out contaminants that would otherwise cause harm to the interior of your heating system.
However, when it gets clogged, it can start negatively impacting the efficacy and efficiency of your heater to the point where it could overheat and start causing damage. Whenever there's a risk of damage to your heater, there's a safety risk. Do yourself a favor and replace the air filter every 1-3 months.
#2: Stay Vigilant
Your eyes and ears are the best tools to combat any safety issues from occurring in your furnace. If you smell gas, get the feeling that you're encountering carbon monoxide, or you hear some strange noises come from the system, then be sure to call us for help and shut it down. Vigilance is the key to making sure nothing ever surprises you.
#3: Inspect Your Detectors
Do you know what else works great in combatting hazards from occurring in a furnace? Detectors! From smoke detectors to carbon monoxide detectors, make sure yours have fresh batteries and are working accordingly. If they are, you've got another line of defense against hazards.
#4: Check Your Thermostat
Your thermostat can clue you in when your furnace is working too hard with poor results. If you're constantly changing the number on your furnace higher and higher because you just can't feel the warmth you want, then there's a serious problem.
Turning the numbers up and trying to get your furnace to compensate is not a solution, and it will likely lead to the system working harder. A harder working furnace that can't keep your home warm is just a recipe for disaster, and something could end up breaking that will cause a safety concern.
#5: Keep Things Clean
Your furnace burns gas, which means it's generally good practice to keep any flammable objects away from the system while it's working. Two feet is a pretty good measurement of space to keep clear around your heater.
#6: Don't Wait on Repairs
When you suspect something is wrong, don't wait. Waiting can cause a problem to compound into multiple issues. This is how many safety issues come about, and we'd like to stop that in its tracks. Call our team so we can repair your furnace before the problem gets worse.
Contact the pros at Roberts Heating & Air Conditioning, Inc. for quick furnace repair.