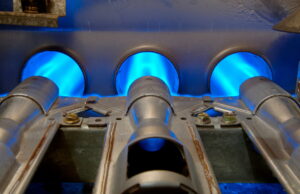 You might be sitting back in your chair thinking, "wow, who calls themselves the experts?" and laughing at our boldness. While we understand the sentiment, we are also confident in our ability to be the local furnace experts. When we're talking about furnace repair in Wilmette, IL, it's clear that we know what we're doing.
We want to talk about a few points that solidify in everyone's mind why we're the furnace experts. From our prompt attention when you need us, to our extensive training and experience with furnace heating systems, you get what you pay for when you sign up with our team. We're in this business to provide quality, long-term solutions for your heating system, and we're going to discuss how you can achieve that as long as you just keep reading!
Oh, and if you're struggling with a furnace issue right now—then stop reading and call us!
Our Experience Is Worth It
We've talked about the experience our team has in previous blog posts, but we need to emphasize this when it comes to furnaces. Furnaces are not inherently dangerous, or dangerously built, but when they are neglected or worked on by untrained hands, they can become a safety hazard. When you purchase the cheapest repair team on the market, you're going to get a half-baked job that is probably going to lead to more repairs in the future.
Our business has been doing furnace repair for four decades. That means we've seen the technology change as our team has grown, and we have experienced practically every problem that could ever go wrong with a heating system. We won't ever really be surprised, and we can also give you tips on how to better deal with a struggling furnace and it's longevity. Experience translates to savings and peace of mind, two things that you absolutely don't want to go without.
Our Certifications and Licenses
We're licensed HVAC contractors in the Wilmette area and we're also NATE-certified. This means that we've had extensive training on furnace technology and we know how to repair heaters to the best of their abilities. NATE certifications might be more and more prominent these days, but that's because they're necessary in getting your system repaired correctly.
If you've ever considered working with a pro, or even an amateur without a NATE certification, we advise you to stop right there and draw a line in the sand. Only work with pros who have been trained accordingly.
Our Ability to Retrofit
Most HVAC contractors have to deal with the brutal truth that older buildings don't have the right components for a state of the art heating system. This is a sad reality, unless you work with a team that specializes in retrofitting homes to work with high-efficiency systems.
We're pros at retrofitting old buildings to use new technology. Gas furnaces are only getting more and more efficient and effective, and by using our services, we can ensure your old farmhouse or landmark building gets the expert work it deserves. Just because your home is made of antique material doesn't mean you can't get great prices on your heating bills after having a high-efficiency furnace set up.
Need we say more? Roberts Heating & Air Conditioning, Inc. is the team to call if you need help with your furnace.