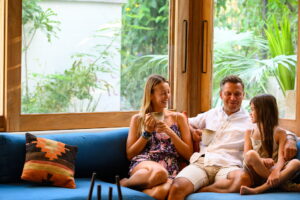 "Why would I need an air purifier in my home? Can't I just open a window?"
This sentiment makes sense, and it's almost convincing enough to end the conversation about indoor air quality, except that it's not entirely true. Opening a window is a great solution if your air is feeling stuffy or unhealthy, but that's often not a good option. For starters, your air conditioner or heater needs the windows to be closed to remain energy efficient and keep things cool. Also, some areas of your home might not have proper outdoor ventilation, and an open window just isn't going to cut it.
The truth is that many homes need a helping hand when it comes to HVAC services in Evanston, IL. An air purifier is a high-tech, effective method of controlling indoor contaminants and eliminating them at their source.
Let's talk about what air purifiers target and how they can help your home.