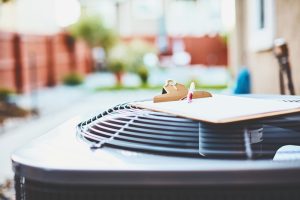 So, you've been spending hours in the backyard clearing out and looking at your air conditioner's outdoor cabinet. Every part of you wants to open that cabinet up and take a look inside so you can locate the problem and fix it. You've watched all the twenty-minute tutorials online about how to fix your air conditioner when confronted with a problem.
Well, we hate to have to say it, you need professional help.
How can you trust everything you've watched about air conditioning repair in Glencoe, IL online? What says that voice on a podcast about air conditioners or is a trustworthy one? Not to mention the fact that opening your air conditioner up could void the warranty and make you pay a lot more money than you'd like. Keep reading so we can tell you why professional service is well worth the money.
It's Not Bad to Need Help
We know that our culture has deemed DIY solutions to be the best, cheapest, and sometimes most effective ways to deal with problems. While we'd agree with things around the house like fixing a computer or changing the settings on your television, this is simply not the case with your air conditioner.
So, in case you needed a bit more convincing, here are some reasons to call for professional help with your air conditioner. If any of these points sound familiar, then you're absolutely warranted to want our help.
Diagnosing the problem. Opening up an air conditioner and repairing the issue is just one part of the process. Sometimes it's a lot of effort to just diagnose the problem correctly. An amateur might fix the wrong thing or break something else when trying to fix your air conditioner. Our pros can perform targeted repairs and expert diagnosis to ensure we fix the problem with your AC for good.
Keeping your warranty. The moment you open up your air conditioner without a license, you're risking the elimination of your warranty. Warranties are worth their weight in gold in this industry, so think twice before assuming that DIY repairs will save you money.
Increasing efficiency. Air conditioner issues can sometimes create a dent in your efficiency levels. We promise that our knowledge in the field of HVAC will help lower your energy bills.
Time constraints. Trying to repair an air conditioner without the know-how or training that we have can take an extraordinary amount of time. If you're not willing to waste an entire week just diagnosing a problem with your AC, then call us. We can perform comprehensive AC repair in one whole day.
Expertise and experience. Chances are, we've seen your air conditioner's problem before. While that might not be much to brag about, it's great when you want effective repairs performed on your system. Work with a pro that actually has made these types of repairs before, instead of an amateur who is just trying things out.
Call Roberts Heating & Air Conditioning, Inc. for quality AC repair. We've got your back!