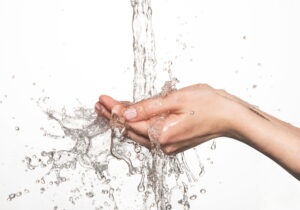 There are few things in this world that are worse than finding out your water heater is leaking. A leaking water heater isn't just going to give you trouble with water damage, poor hot water output, and other issues, but it's also going to ruin the efficiency of your home. It's pretty much a catastrophe and you need to deal with it as soon as possible.
Luckily, we've got some tips to help you when you're dealing with a problematic water heater in Glenview, IL. We can help you get the leak addressed, assess the damage to your plumbing and your water heater, and eventually get at whether or not your water heater needs to be replaced or not.
We seek to keep you informed because a more informed customer is going to be easier to work with when trying to discuss long term solutions.
What to Do Right Now
Before we address the future of your water heater, we need to talk about what to do right now. At this moment, it doesn't matter how large or small the water leak is, you need to call for professional help. The moment you start trying to repair a water heater leak yourself, you risk an expensive repair down the line, a voided warranty, or perhaps an injury that comes with trying to fix a system that keeps water boiling hot!
Only an expert that's licensed and certified can promptly address your water heater leak. In the meantime, here are some things you can do.
Boil Some Water for Emergency Use
If you need to wash a particular dish or wash a particular article of clothing and your water heater is leaking badly, then we recommend you shut it off. You can boil some water on the stovetop and just use it for emergency purposes while you wait for a professional technician to show up. If you've got a lot of dishes to wash or a whole load of laundry to wash, you're better off either taking it to a laundromat or waiting until your water heater is working well again.
Assess the Condition of Your Water Heater
Is this the first time your water heater has leaked? Does it leak badly every time, or perhaps it's getting worse when it leaks? These are important things to consider because they could be cluing you into a future water heater replacement.
As water heaters age, they get less and less able to accurately heat your home's water and more likely to leak. If you're not fond of encountering more leaks or having to call our team more often, then think about what kind of water heater replacement you'd like. When our technicians show up, we can discuss this new path.
Sign Up for Water Heater Maintenance
A water heater isn't going to leak as much or run into as much trouble if it's being maintained yearly. Yearly maintenance is not an optional service, it's necessary for water heaters to last for their full lifespan and provide the hot water you need. Once this is all said and done with, and your water heater has finally been repaired by a member of our team, ask about our membership program and see if routine maintenance can help you!
Call the best team in the area for prompt water heater repair. Roberts Heating & Air Conditioning, Inc. is the team for you.