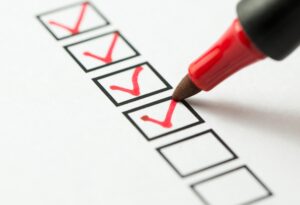 Are boilers the best heating system in the world? Well, that depends on a lot of things, and we'd argue that in general there are better heating systems for our neck of the woods. However, some homes might be perfect for a boiler system, and we just can't ignore that.
If you're one of the homeowners out there in need of boiler repair in Wilmette, IL and you've been thinking about switching to a different system, let's talk. Boilers do require their fair share of repairs, as all heating systems do, but some homes are uniquely well-equipped to deal with boilers over other heating systems.
What makes your home right for a boiler system? And why is boiler repair harder in other homes and with subpar contractors? Let's dig into some industry info and make sure you're on the right path.
When a Boiler Is Perfect
You might be frustrated with your boiler right now since it needs repairs, but we heavily advise against replacing it with a different system if it's still got years left on its lifespan and it's been maintained thoroughly. Also, if you've thought about replacing it with a heat pump or a furnace, then we ought to tell you why a new boiler could be better for your home instead of a different type of heater.
Boilers are extremely efficient. It turns out that water is an extremely energy-efficient way to heat a home. Water retains heat much better than air does, so when it circulates throughout your home, you feel that heat quickly and comfortably, at a minimal cost month to month.
Radiant heating feels much different. Radiant heat emanates through objects and walls. This means you're going to feel the warmth of your boiler no matter what the status of your home is. Forced-air heating systems require ducts, vents, and pathways to be clear.
No ducts, no problem. Boilers rely on water pipes, which means you don't need to set up ductwork in your home in order to have quality heating.
They're durable and simple to repair. Boilers last longer than most other heating systems on the market. This is because there are fewer moving parts and—as long as it's well maintained and repaired—the components are sturdy and reliable.
Get Your Boiler Repaired Today
We understand that boilers aren't the newest, shiniest piece of technology on the expo floor. But their durability and the sheer widespread use they have around the world means they're systems that are quite easy to maintain over a long period of time.
If you've been enjoying the radiant heat that comes from your boiler system, and this is one of the few repairs your boiler has needed over the years, then we advise you to sign up for professional repairs. Your system could have several years to a decade of life still left in it. Just make sure you work with a team that really knows what it's doing when it comes to boilers.
Luckily, the team at Roberts Heating & Air Conditioning, Inc. knows a thing or two about boiler systems. Call us today!